Celebs Seen on the Scene Well-Heeled in Oxfords!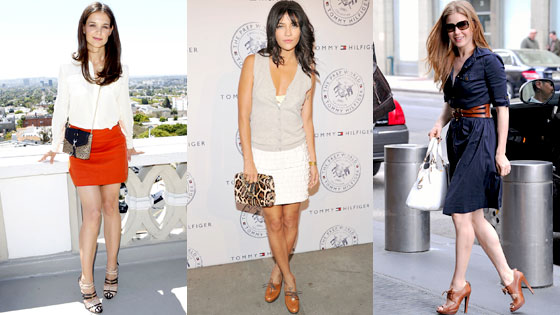 Katie Holmes (Miu Miu), Jessica Szohr and
Amy Adams
Take your shoes to new heights with a little sophistication and flirtation with oxford heels. These preppy pumps can spruce up any day-wear attire and add some chic appeal to a skirt suit for work.
Make your future bright with each step in vibrant colored oxfords. Sold by popular brands such as Urban Outfitters and Miss Me, it's gonna be hard to miss yet alone overlook these poppin' fun footwear. Warm-weather-friendly and complimentary to any causal outfit consisting of a graphic tee or boyfriend cropped jeans, these flats with a bit of menswear inspiration can be infused easily into your everyday look.
Many of my clients who want a little menswear influence incorporated into their wardrobe are not huge fans of the bright and bold colors, and instead prefer the neutral tones like a classic black or solid cognac or taupe color which are all very versatile with other closet pieces. I advice however, when wearing toned down brogues to amp up your outfit with a bright colored skirt or top and of course when wearing brogues in fluorescent shades to keep the outfit basic in colors.
Celebs Seen on the Scene Amping Up, Oxford-Style
!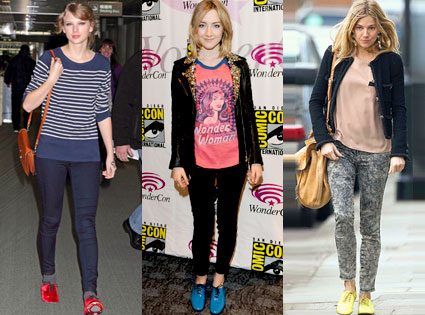 Taylor Swift, Saoirse Ronan and Sienna Miller